You already know how important ventilation is for your greenhouse. (And if you don't know how important it is, check out our full guide on greenhouse ventilation and cooling.)
Quick review: Greenhouse vents allow hot air to escape and create airflow within the house to promote good air circulation. Greenhouses heat up surprisingly quickly, even during the winter in certain climates. Automatic greenhouse vents do this, you guessed it, automatically.
So, to maintain a functional, productive greenhouse, you have to vent!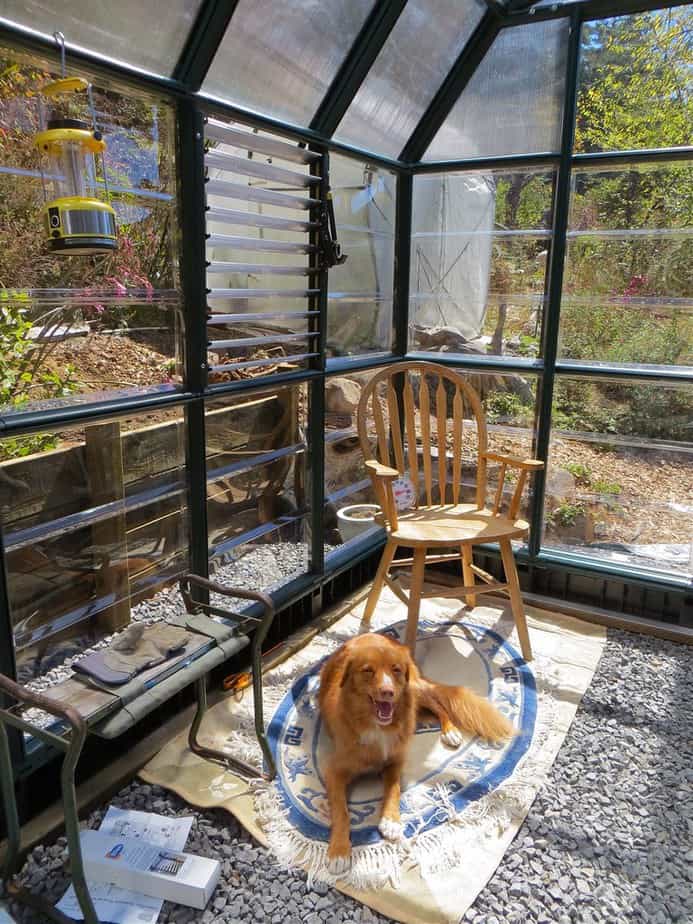 Without sufficient ventilation, your greenhouse plants stand little chance at a good life. Vents and windows not only provide temperate control, but they also ensure humidity balance (which makes plants happy and prevents pests and diseases). Good airflow in your greenhouse is non-negotiable.
How ironic would it be if your heat-loving greenhouse plants died because they got too hot? Let's help you avoid that with some automatic greenhouse vents guaranteed to alleviate at least some of your gardening stresses.
Why Choose Automatic Greenhouse Vent Openers?
While there are plenty of options for ventilating your greenhouse, we recommend investing in automatic vent openers to create the best environment for your plants. Automatic vents will also provide the most convenient experience for you.
Can you simply install manual greenhouse vents or windows, then open and close them by hand to adjust the greenhouse temperature? Of course. But the effort you'll save with auto vent openers is worth it.
Do you really want to open and close your windows every single time it gets too hot or cold in your greenhouse?
Do you have an interest in making sure you're at home, watching the greenhouse thermostat, every time the sun goes up or down?
No, you don't! You want automatic vent openers to do the work for you. By installing automatic vent openers, you'll also avoid the need for a ladder, pole, or window-opening device. Set it and forget it, as they say.
The money you spend on automatic vent openers will be well worth what you save in time and energy—not to mention, your plants will be a lot happier.
Picking Out Automatic Greenhouse Vent Openers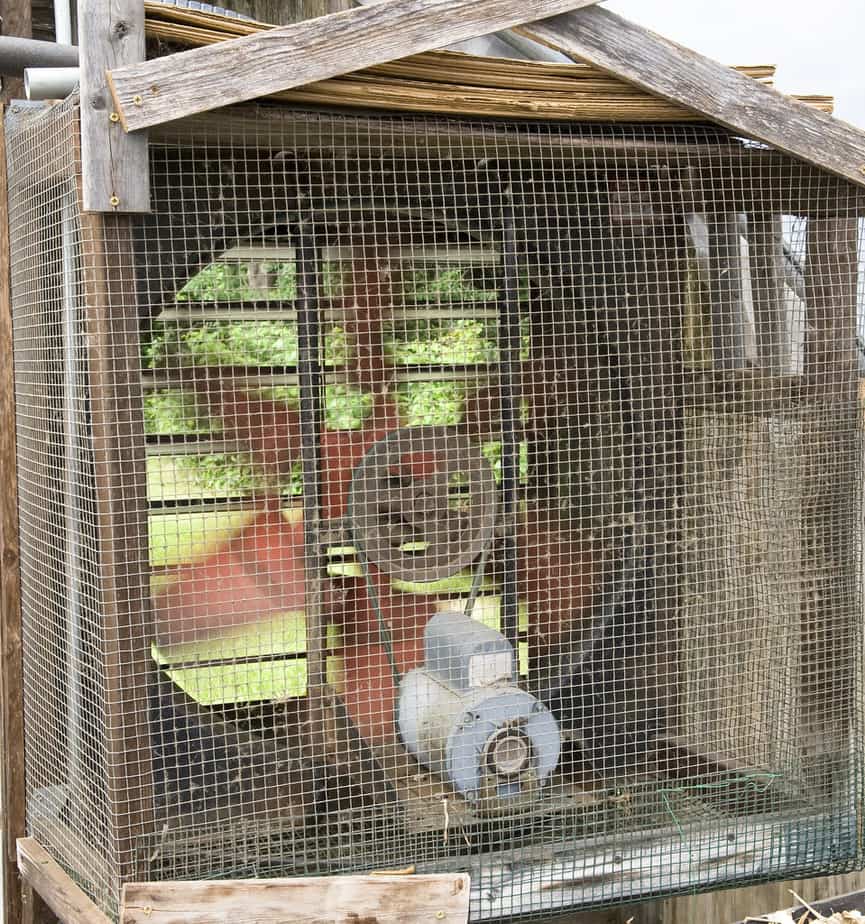 Pre-fab greenhouses may come with built-in roof vents, but if you want automatic vent openers, you'll have to install those yourself. If you built your own greenhouse, you get to decide exactly where you'd like those vents and what kind to install. Lucky you!
Many automatic vent openers can be attached directly into panels of your greenhouse or the metal frame.
These days, most auto vent openers are solar.
Quick side note: don't mix up the multiple means of "solar" when it comes to greenhouse vents and other appliances! A "solar" vent opener simply means an auto opener that can sense when it gets too hot or cold, and open or close accordingly. Solar vent openers are not electrical appliances powered by solar electricity from solar-voltaic panels. If you're interested in creating and storing electricity with solar panels, read more about making your greenhouse solar-powered here.
Most auto vent openers contain a cylinder of liquid or wax (or a metal part, like a thermostat) that expands and contracts through temperature changes. A piston moves accordingly with the expansion and contraction, pushing the greenhouse window up or closing it down.
Especially for beginners, installing auto vent openers can be a bit tricky, so be sure to read your instructions. Make sure the kind of vent opener you're buying is compatible with your greenhouse structures. Before you buy, you will want to look at:
Vent/panel dimensions
Vent opener size
Vent opener weight capacity: How many pounds can the opener lift?)
Attachment method: Does the opener screw onto panels or frame? Does it require hardware?)
Customizable options: Can the vent opener be adjusted to open and close at certain temperatures?
Opener sturdiness: What kind of metal is the device made out of, and how wind-resistant is it?
There tend to be a more narrow variety of options for automatic vent openers than other greenhouse devices (ahh, breathe a sigh of relief!), since they all do pretty much that same thing. Here are 3 top choices.
3 Best Automatic Greenhouse Vent Openers
Best Quality

Preview
Title
Agriculture Solutions Univent Automatic Vent Opener (Standard - 15 lbs)
Auto-Opening Capability (lbs)
15 lbs
Instillation Grade
8.4/10
Our Rating
9.2/10
Cost
$$
Link
Check Price

Best Deal

Preview
Title
Palram Automatic Roof Vent Opener
Auto-Opening Capability (lbs)
15 lbs
Instillation Grade
8.6/10
Our Rating
8.8/10
Cost
$$
Link
Check Price

Best Price

Preview
Title
BIBISTORE Solar Automatic Window Opener
Auto-Opening Capability (lbs)
15 lbs
Instillation Grade
8.5/10
Our Rating
9/10
Cost
$$
Link
Check Price
Agriculture Solutions Univent
The Agriculture Solutions Univent Automatic Vent Opener is an excellent and perhaps the most popular choice around.
The Univent screws directly into your greenhouse polycarbonate panels, wood, or metal. This installation style makes it a great choice for a greenhouse you built yourself. Some users have found installing Univent to be slightly complicated, so don't throw away those instructions, especially if you are a beginner-level builder.
The Univent is customizable: you can set it to start opening at temperatures between 55 and 75°F. Like many others, the Univent opener lifts up to 15 pounds.
Palram Automatic Roof Vent Opener
The Palmar Auto Vent Kit fits many prefabricated greenhouse kits, so it is another popular choice. It is guaranteed to fit Palmar, Snap & Grow, Mythos, Essence, and Grow & Store Hobby greenhouses, but will likely fit many more (check the dimension of your greenhouse panel or vent to be sure).
The Palmar Auto Vent opener is reported to be a bit less sturdy than the Univent opener, but will do the trick, especially if you don't live in a very windy climate. If you're looking for the simplest automatic greenhouse vents on the market straight from the box, then this is the one for you.
BIBISTORE Solar Automatic Window Opener
The BIBISTORE automatic opener installs with either a clamp or screws, making it a versatile choice for many types of greenhouses.
A thicker build and double springs make this device sturdier than some others, and lifts up to 15 pounds. The BIBISTORE is one of those super dependable automatic greenhouse vents that'll save you headache after headache over the years.
You can adjust temperature sensitivity on this one, too, setting the device to open and close between 59 to 75°F. The vent will be fully open at 93°F and above!
Are Automatic Greenhouse Vents Worth It?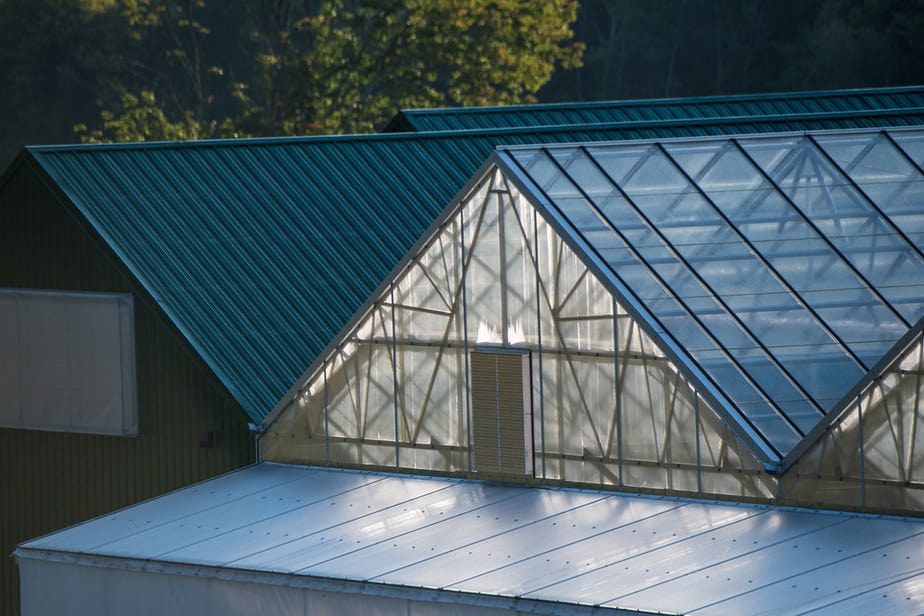 Whichever you choose, you'll be glad to save time and effort by allowing the sun to open and close your automatic greenhouse vents. Your plants will thank you because you can spend more time caring for them, and all it will cost is the price of the opener itself and a little elbow grease to install.