Nothing is more disappointing than caring for your greenhouse crops for months only to realize that you won't get to enjoy the harvest because an infestation of insects has gotten there first.
Pest control is an ongoing battle for any gardener, but more so for those taking an organic approach to their plants. What options do you have to keep bugs at bay without using harsh chemical pesticides? 
One of the most popular choices in chemical-free pest control is the use of insect netting. This fine mesh netting can be draped over your plants to keep the creepy crawlies away from your precious crops.
As an added bonus, insect barriers can also help to prevent other wildlife from snacking on your plants, including birds, rabbits, and even deer. However, insect netting may not be enough if you're struggling with particularly determined animals or chewing rodents.
To make your battle with plant-eating bugs a little easier, here are five of the best insect netting fabric options on the market in 2022.
Do You Need Agricultural Insect Netting?
If your plants have nibble marks, you could use some insect netting in your greenhouse. That said, if your plants appear overrun with teeth marks, then you probably need some additional help that a thin fabric won't provide. Do some reading about greenhouse insects to learn about how bugs can be good and bad and how to deal with them.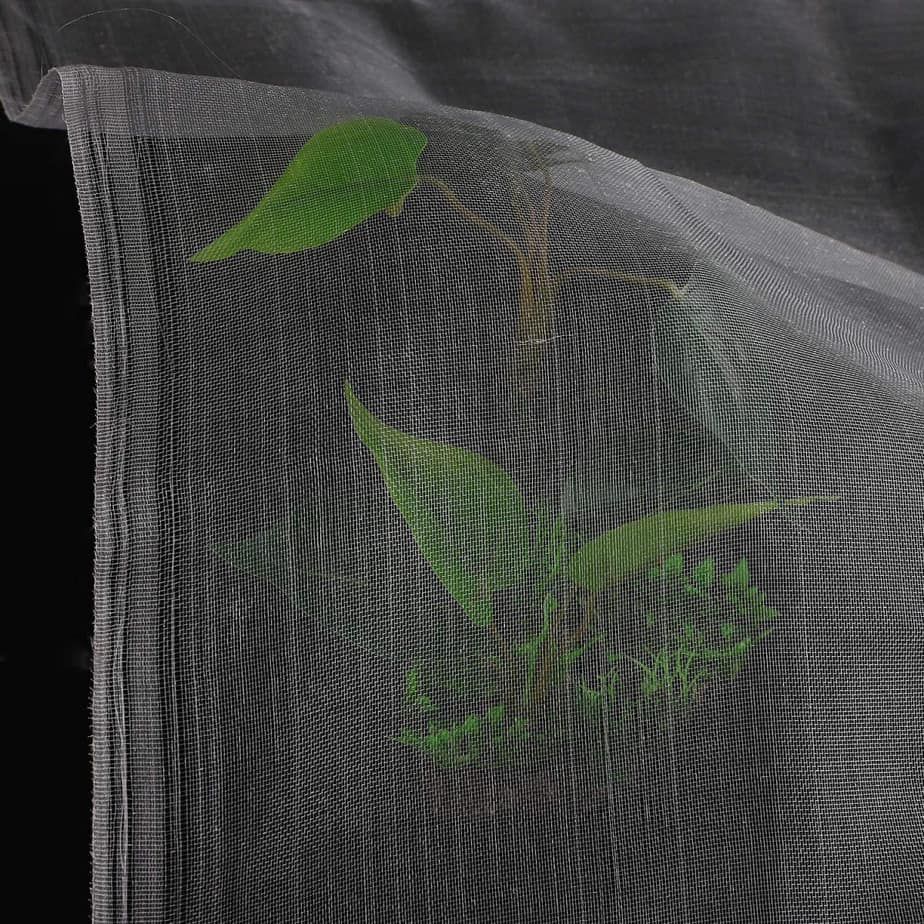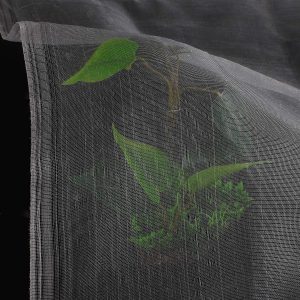 With a mesh hole size of just 1mm x 1mm, Enpoint's insect netting will help keep your plants safe so that you can enjoy your harvest in peace when the time comes. The white mesh fabric features nylon construction, so it's both breathable and lightweight.
Additionally, the fabric comes in a range of sizes. You can choose fabric at three, four, six, or eight feet in width and up to 32 feet in length. It can also be trimmed or sewn to ensure that your plants are protected no matter your garden or greenhouse layout.
This insect netting will help keep critters away from your plants but will still allow both sunlight and water to pass through. Air also flows through easily, so you know your plants will remain protected while still getting everything they need to grow.
At the end of the growing season, the fabric can simply be folded up and stored for the next season. The durable nylon lasts, too, so you won't need to worry about replacing it every year.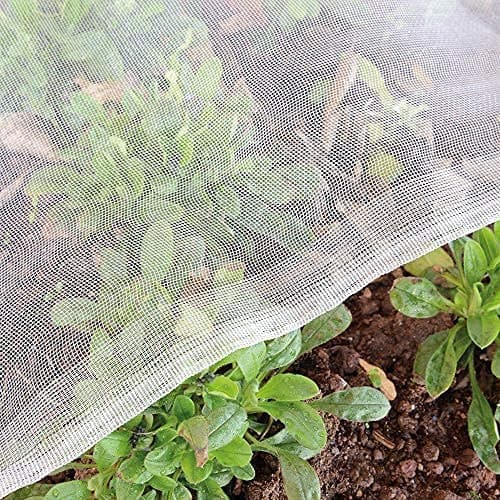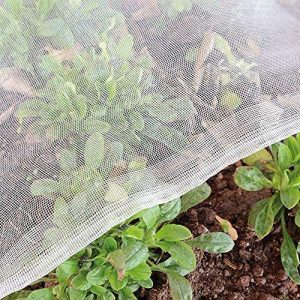 Garden Tailor's insect mesh features a high-quality and durable polyethylene construction. It's heavy-duty enough to keep pests away from your crops but is still lightweight enough to be laid over the top of most plants without damaging or weighing them down.
The netting lays directly over plants or garden hoops, cages, or frames. The netting holes measure just under .8 mm, so they're small enough to keep out most insect species.
Garden Tailor offers a range of sizes, including four-foot and ten-foot widths. Netting length varies from 10 to 50 feet, depending on your greenhouse's unique needs. The netting is easy to trim or sew, so it can easily be adjusted to suit the shape of your plants or garden setup.
The company estimates that this netting will last between one and three years, depending on its exposed conditions. Garden Tailor guarantees their product for the first year, so if you aren't satisfied with netting, simply return it to the manufacturer.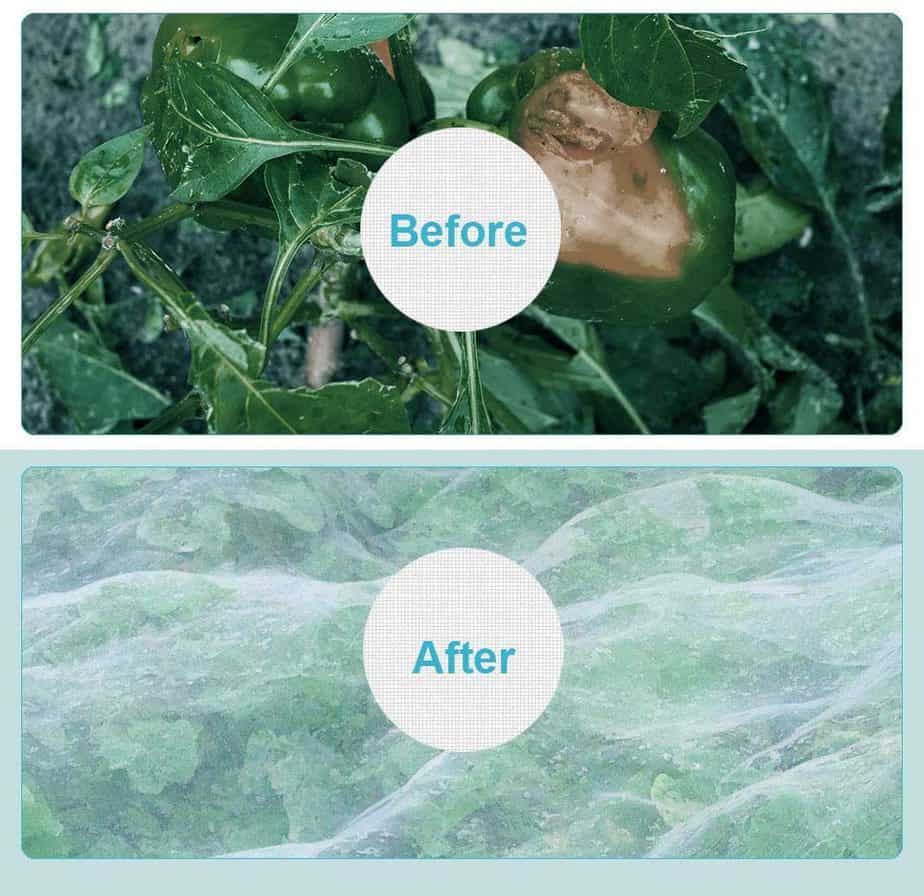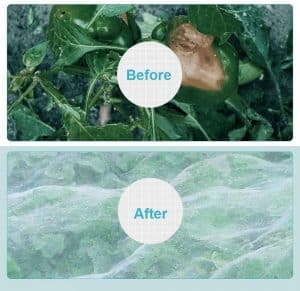 If you're looking for the correct insect netting to cover your garden hoops or cages, look no further than the Vensovo White Bug Netting. This netting is a high-quality nylon mesh material that lasts.
The holes in the mesh are around 1mm x 1mm, the ideal size for preventing an invasion of insects while still allowing sunlight, water, and air to pass through.
Buyers have mentioned that this netting tends to be a bit stiffer than some other nylon options, so most recommend using it over hoops or frames rather than trying to place the net directly on the plants themselves.
The netting comes in two size options: 4ftx10ft and 10ftx30ft, but the mesh can also be cut to size to ensure proper protection for your crops.
Vensovo guarantees their customers' satisfaction and recommends that buyers contact them directly should any problems with the netting occur.
This netting is designed to be reusable and should last more than one season, though the lifespan will depend on your environmental conditions.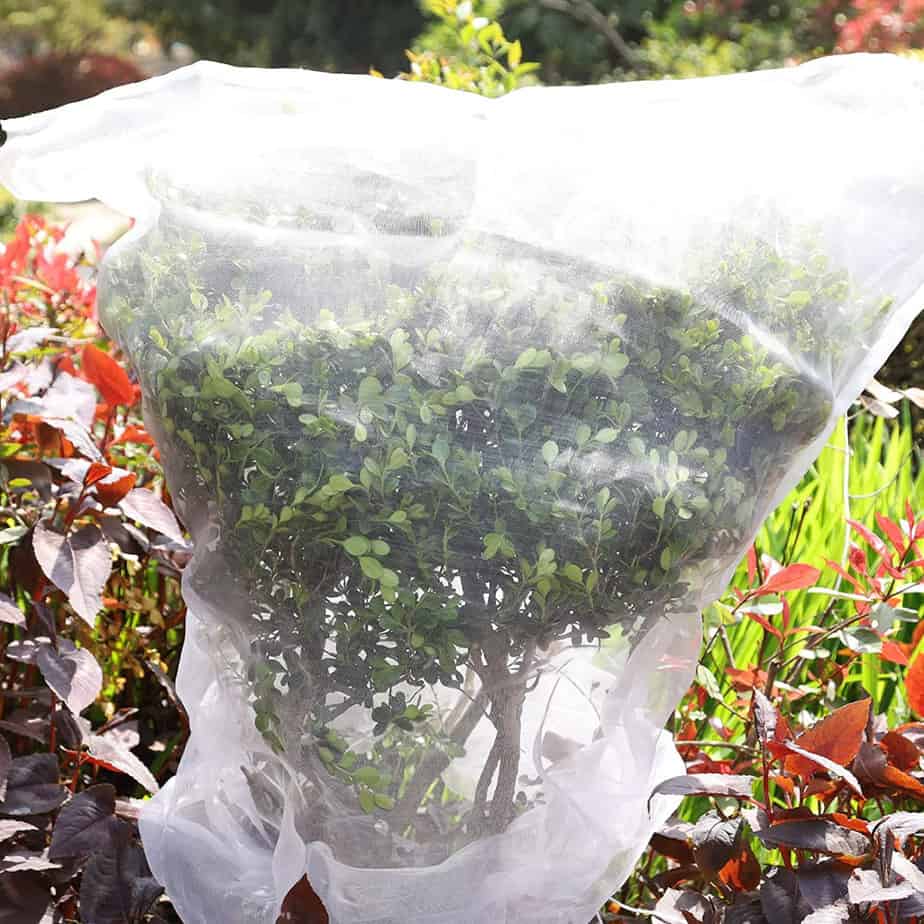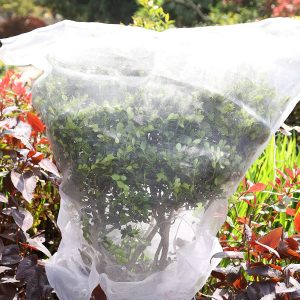 Though most insect netting comes in sheets, not all gardeners are interested in investing in that much material. If you only have a few plants to cover, it can be a bit of a hassle to buy the material, trim it to size, and sew it into the right shape without compromising its protective abilities.
Romay has solved this problem by doing the work for you. This pack of four Romay insect net barriers is made of the same durable polyethylene material as your favorite insect netting but cut and sewn to fit over individual plants.
Each mesh bag measures about 2.4ft x 3.4ft, which is the perfect size for most small to medium-sized plants!
Gently slide the bags over the plant and tighten the drawstring around the base to cover your plant. The drawstring should be tight enough to limit insects' access to the plant but not so tight that it causes any damage to the plant itself.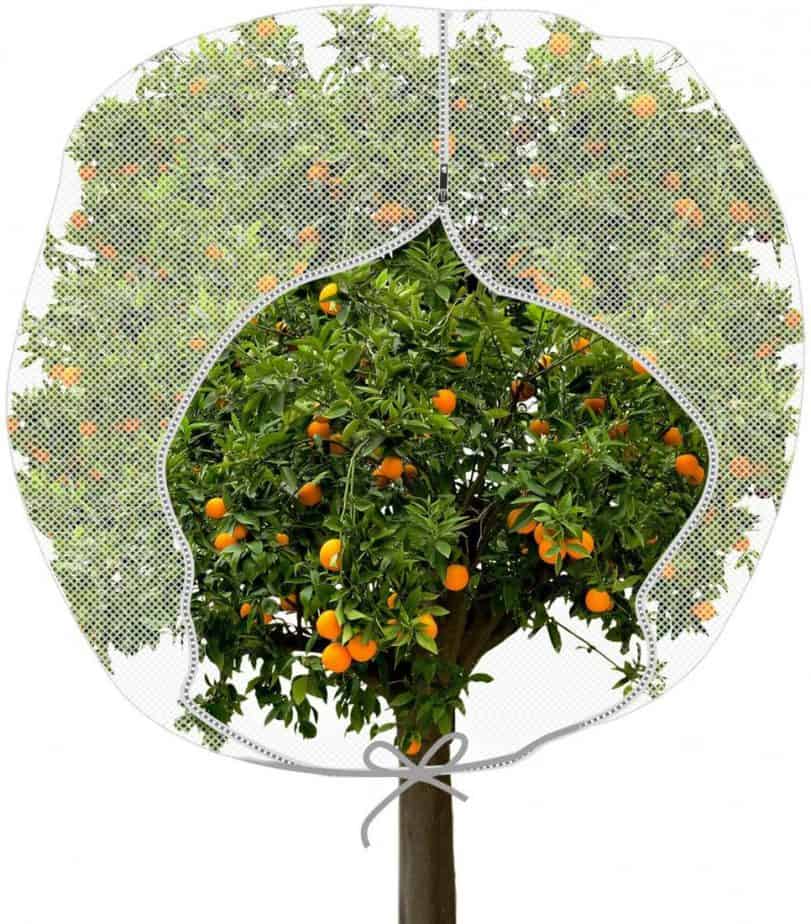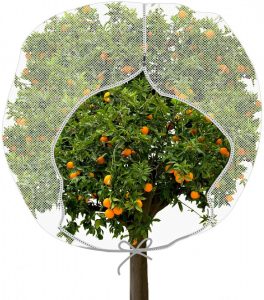 If the previously mentioned mesh bags aren't quite big enough to protect your favorite plants from pets, the Shappy Insect Netting Plant Cover is for you. It's made of the same UV-resistant, durable PE material but is available in a wider range of sizes to suit larger shrubs or even trees.
The smallest available size is 43″ x 43″, while the largest is 84″ x 72″. With several options in between, you should have no problem finding the right size for your plants.
This bag also stands out from the crowd in its ease of application. The bag has a zipper on one side to make it easier for you to slide the bag over the plant without accidentally damaging the foliage. Once it's in place, you can tighten the drawstring around the base.
Bug Netting For Plants
This collection of insect nets for plants will provide you with the first layer of defense against pests. There are varying degrees of quality on the list with a fair number of different features. Still, all the options are good enough to consider for both beginner and professional gardeners.
If you're the former, try the Garden Tailor Garden Netting because it's simple and effective. The latter should consider the additional features of the Shappy Insect Netting Plant Cover as the improved usability of the zipper is a game-changer. Do note, though, that the Shappy Insect Net isn't suitable for large-scale operations.