If you're trying to maintain a weed-free greenhouse and garden area, it can be frustrating to spend all your spare time pulling weeds, only to have them grow right back. Chemical weed killers are an option, but not if you're growing organically.
Landscape fabric is your best bet to help keep those pesky weeds under control. It creates a barrier that inhibits weed growth while still allowing water to pass through into the soil. No harsh chemicals required!
Why Greenhouse Ground Cover Fabric?
Keeping weeds under control is a massive undertaking. If you can avoid spending hours on your hands and knees pulling weeds, why wouldn't you? Enter landscape fabric!
To help you get control of your weed problem, we've gathered a list of the best landscape fabrics on the market. Before you begin shopping, I recommend measuring the area you intend to cover, so you know how much fabric you'll need to buy.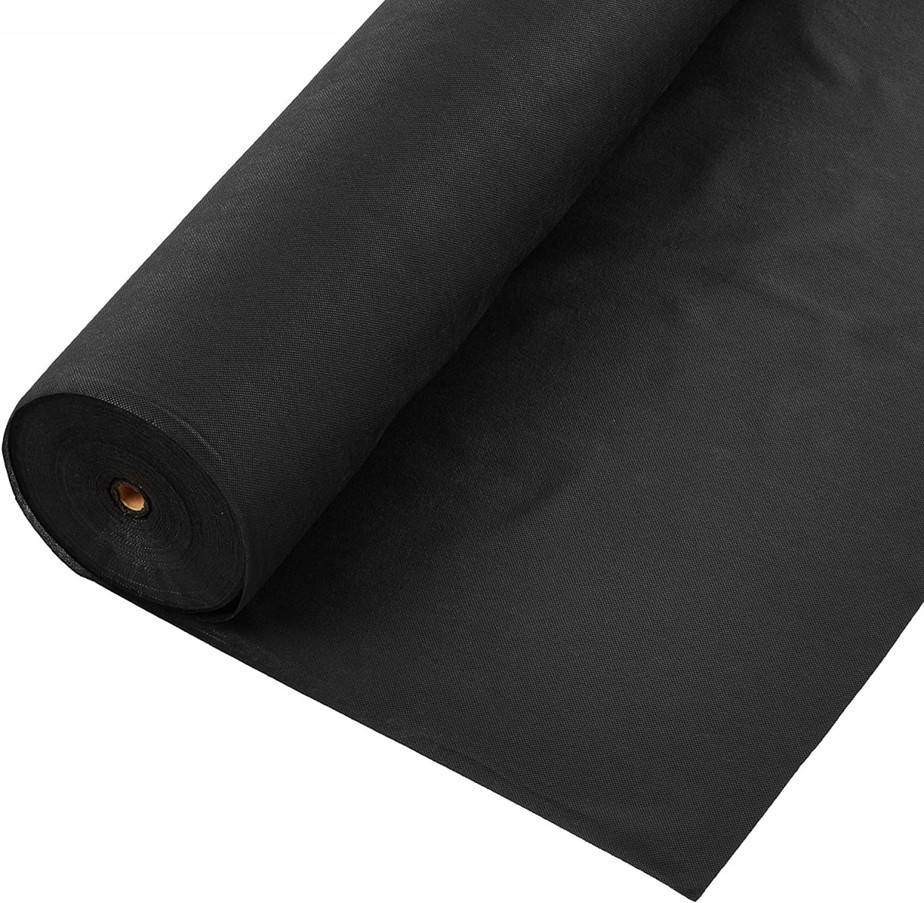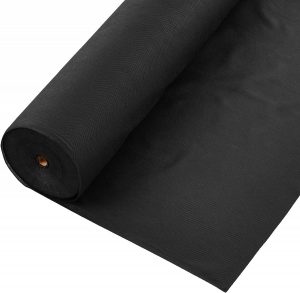 This polypropylene fabric by AHG is a bestseller, and for a good reason. Priced at $39.98, this 300ft roll of fabric is the perfect blend of cost-effective and high-quality. The fabric itself is 3 feet wide, so you'll have plenty of fabric to work with, even if you're looking to cover a relatively large space.
The nonwoven fabric allows water and air to penetrate and reed nutrients into the soil while keeping weeds under control. It is ideal for use both in your greenhouse and around it.
AHG's premium fabric is rated to last around 20 years if properly installed and maintained. However, it's important to note that the fabric will degrade under direct exposure to sunlight, so it's crucial to cover the fabric entirely with either mulch or dirt to preserve its longevity.
Without being adequately protected from UV rays, the fabric tends to degrade rather quickly, so unless you only need it temporarily, be sure to follow the manufacturer's directions regarding coverage.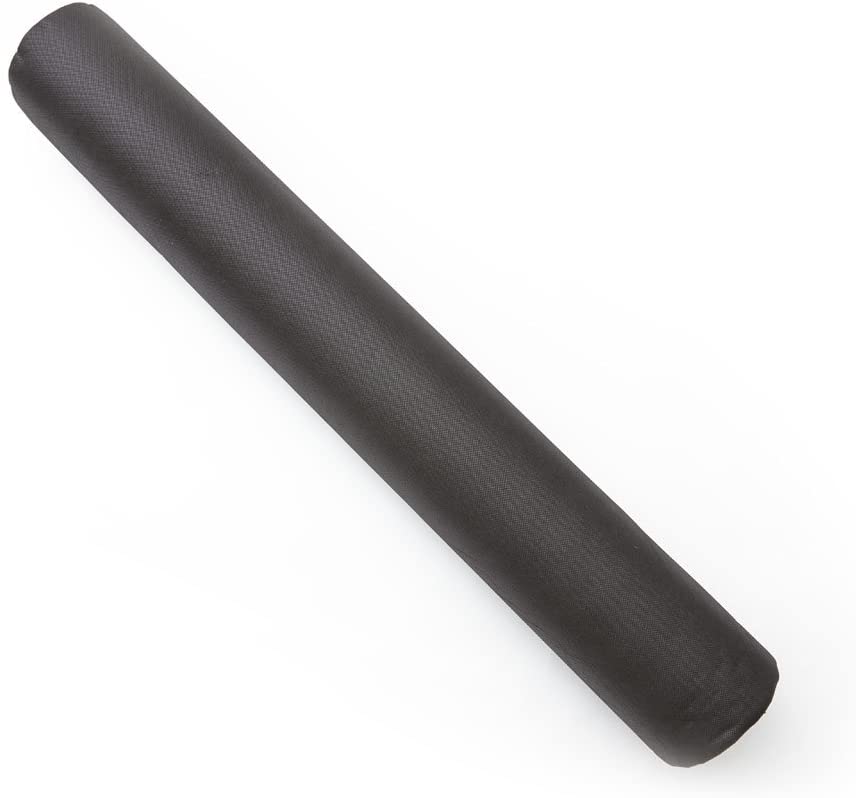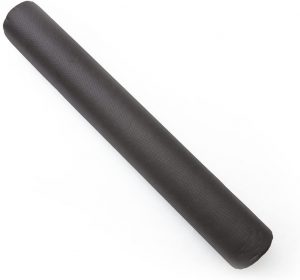 Scotts Pro Landscape Fabric will help you get it done whatever your landscaping job entails. The manufacturer claims that it helps control weeds and erosion as well. Scotts landscape fabric is excellent in garden beds, walkways, and more.
Like other landscape fabrics, it's designed to prevent weeds from growing through while still allowing water and air to penetrate. It is nonwoven to help avoid fraying at the edges.
Scotts Pro Fabric costs $36.49 for a roll that measures 3 feet wide and 150 feet long. It's rated to last around 25 years when properly installed and cared for, so you can expect it to last a long time.
Like other fabrics that have not been UV treated, Scotts Fabric quickly degrades when exposed to direct sunlight, so be sure to keep it covered with soil, mulch, or gravel.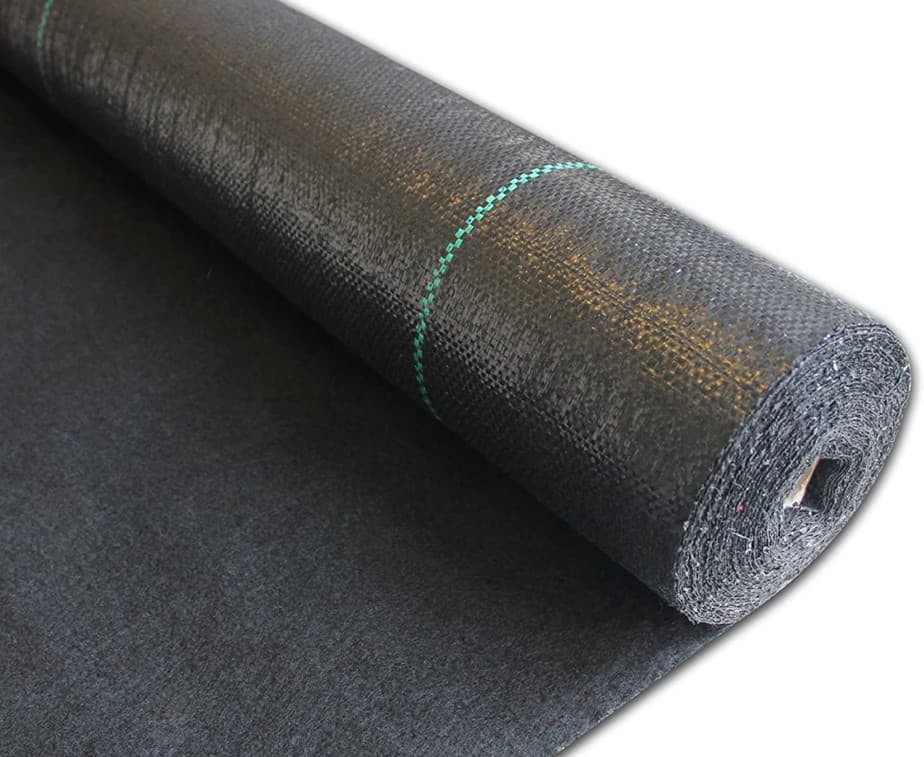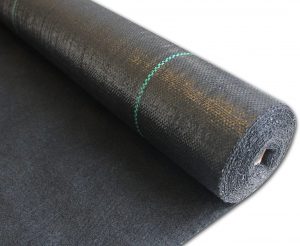 Kick your chemical weed control for good with the ECOgardener Heavy-Duty Landscape Fabric. This durable woven fabric prevents weeds' growth while still allowing water and air to pass through without issue.
It withstands a range of climates and temperatures, so no matter where you live, ECOgardener's two layered-needle punch fabric will help maintain a tidy greenhouse and garden area.
ECOgardener Landscape Fabric also comes in various sizes to suit your garden's unique needs. It comes in widths ranging from 3 feet to 6 feet and lengths from 50 feet to 300 feet. No matter the size or shape of your area, this fabric will keep it covered.
As with other landscape fabrics, you'll need to keep this one covered with mulch, soil, or gravel to protect it from UV rays. Though this fabric doesn't have a specific rating for how long it will last, it's best to follow the manufacturer's directions to ensure your fabric lasts as long as possible.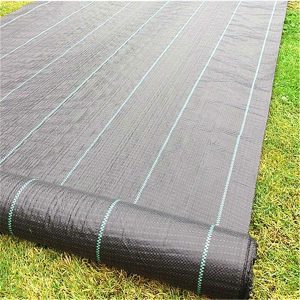 The GrassClub Heavy-Duty Landscape Fabric is ideal for growers looking to cover a small space that don't want to store excess fabric. This fabric is wider than most, at 6.5 feet, but comes in a roll of 32 feet. In total, this roll will cover 208 square feet. 
The roll costs $24.99. Though this fabric is a bit more expensive by the square foot, it's heavy-duty enough to keep your growing areas weed-free for years to come.
The fabric itself is made of durable polypropylene and maintains its strength in any temperature or weather condition as long as it is properly installed and maintained. Again, it will degrade under direct sunlight, so be sure to keep it covered.
GrassClub prides itself on producing a heavy-duty product designed to last. Their woven fabric resists tearing, punctures, and corrosion, while still allowing water and air to penetrate into the soil beneath.
This weed barrier is designed for use anywhere you don't want weeds to grow. Whether you need to protect the flower boxes in front of your home, your garden pathway, or that new greenhouse, GrassClub has you covered.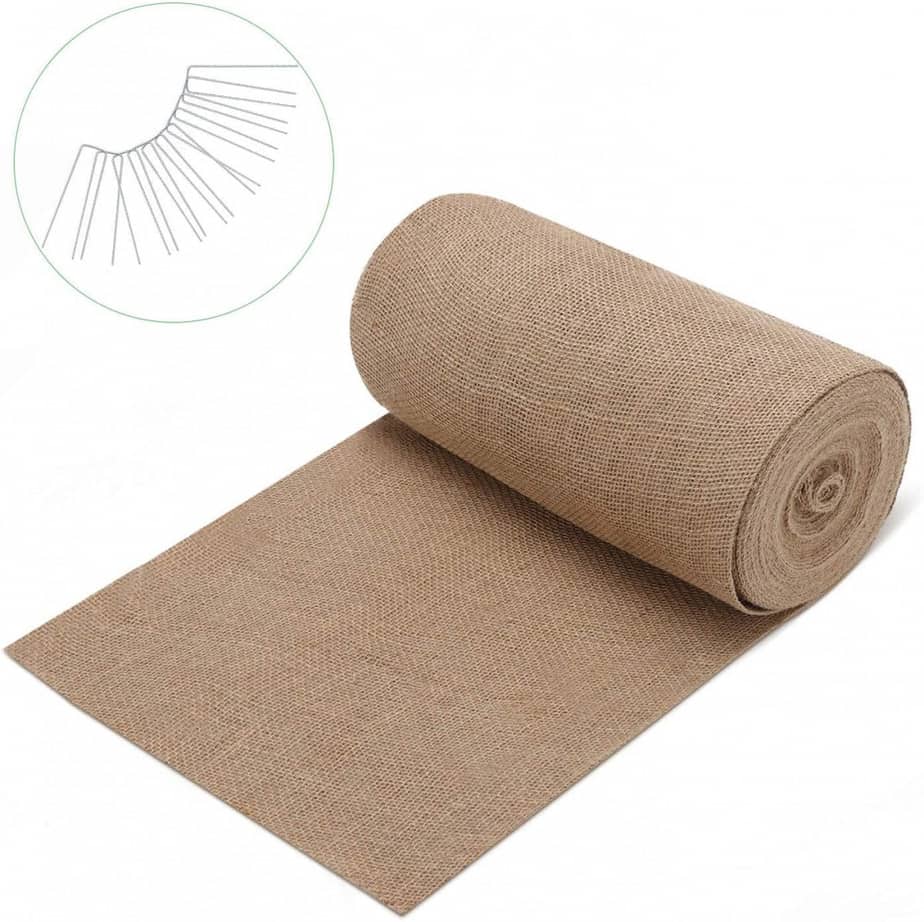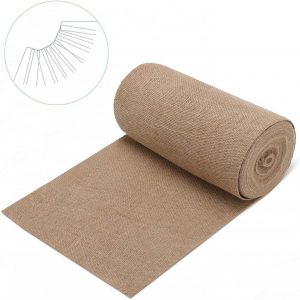 The Growneer Landscape Fabric stands out from the crowd for several reasons. Growneer's fabric features all-natural jute fiber burlap, unlike most traditional polypropylene fabrics.
However, this weed barrier works just as well to prevent the growth of unwanted plant life while still allowing water and air to pass through. It's also great for preventing erosion.
It's important to note that jute fiber does hold a bit of moisture compared to polypropylene fabrics, which means it will keep your soil and your plants moister. This extra moisture may be ideal in some climates, but you'll need to use caution if you're using it around succulents, cacti, or other water-sensitive crops.
Need help contolling humidity levels in your greenhouse? Consider a humidifier or dehumidifier based on your specific needs!
This roll of burlap landscaping fabric measures 2.6 feet in width and 48 feet in length. It's priced at $25.99 and includes a dozen 1.5″ by 6″ garden stakes to help keep the fabric in place.
One of the greatest benefits of using jute fiber is its versatility. If you happen to have extra fabric around, it can easily cover plants during cold snaps or play a part in your DIY projects and home décor.
Greenhouse Fabric Instillation Tips
So, you've got your GrassClub or Scotts landscape fabric. Now, what do you do with it? Installing landscape fabric isn't particularly difficult, but it can be costly if done incorrectly.
So, here's how to install landscape fabric in your greenhouse in five simple steps.
Dig a trench around the perimeter of where the landscape fabric will go
Use stakes to attach the landscape fabric to the ground
Cut holes for plants where necessary
Cover the landscape fabric with mulch or rocks (you can also skip this step)
Pour rocks or mulch into the trench to help secure the landscape fabric