Regardless of your gardening experience, a dehumidifier can improve the growing conditions in your greenhouse, guaranteeing a better and healthier life for your plants. Too much humidity leads to too much condensation which can, in turn, be disastrous for your greenhouse.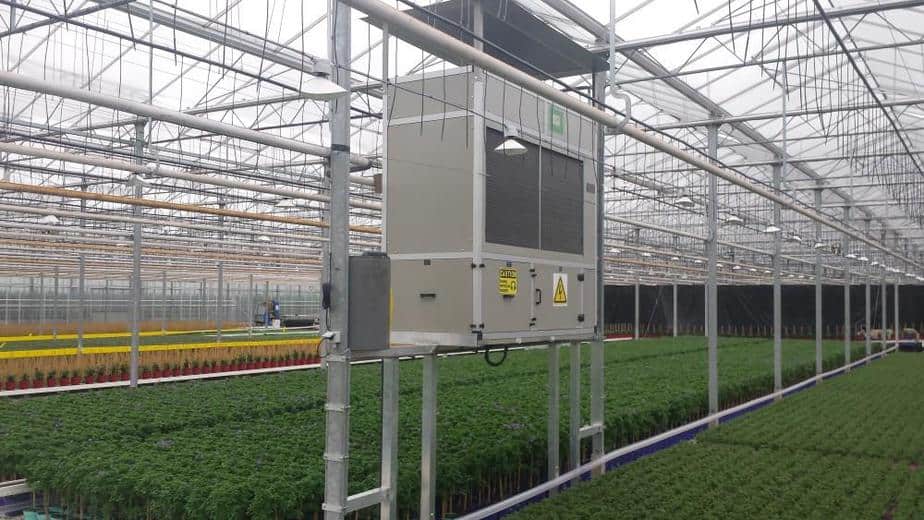 The best dehumidifiers for greenhouses will help you keep humidity levels in check. We've reviewed three of our favorites and explained what's worth considering when purchasing a greenhouse dehumidifier.
Reviews of the Best Dehumidifiers for Greenhouses
Product Name
Product Preview
Buy Now
Our Rating
Cost
Size Options
Item Weight
Water Removal
Air Movement
Dri-EAZ F413 Revolution LGR Compact Dehumidifier
Check Price
8.9/10
$$$
12.5" x 21.5" x 12.5"

65 lbs
- 12 gal/day at 80°F/60% RH (AHAM)
- 17.3 gal/day at 90°F/90% RH (AHAM)
180 Cubic Ft/Minute
ALORAIR Basement Crawl Space Dehumidifier
Check Price
9.0/10
$$
19.2" x 12.2" x 13.3"

57.3 lbs
6.875 gal/day
130 Cubic Ft/Minute
Waykar Commercial Dehumidifier
Check Price
8.8/10
$$
23.4" x 17.4" x 34.3"
112 lbs (on wheels)
37 gal/day
353 Cubic Ft/Minute
Water puddles accumulating inside your greenhouse promote algae growth and the breeding of bugs and insects that eat your plants. Too much humidity can be the culprit behind the spread of fungal infections – pro tip, avoid those. 
A dehumidifier helps control the levels of humidity that naturally rise because of the process of transpiration (think plant sweat). By doing so, the plants won't be stressed by the humidity, and their energy will be reserved to carry out the necessary chemical reactions that help them grow efficiently. Do you see now why dehumidifiers for greenhouses are so important?
Investing in this dehumidifier guarantees the best humidity control because it has a water removal capacity of up to 17 gallons per day or up to 134 PPD in AHAM (measurement put forward by the American Home & Appliance Manufacturers). The airflow is up to 180 cubic meters per minute to decrease the level of humidity fast. 
By checking the control panel, you'll be able to record the humidity level and temperature to have more control over the growing conditions in your greenhouse. The dehumidifier comes with a 40-foot drain hose and recessed feet that allow for easy transportation.
In the case of a power outage, the dehumidifier quickly restarts to maintain adequate humidity levels inside the greenhouse. You can also quickly remove the condensed water into the sink or drain using the built-in pump.
This is an excellent choice for a big greenhouse as it can reduce the humidity level in an area of 7000 square feet. It has a small footprint and works in any temperature above 33 degrees Fahrenheit. It recycles the warm air to prevent frost accumulation, but it's quite expensive compared to other dehumidifiers.
What We Like
Strong airflow for bigger areas.
Records humidity and temperature levels.
Easy pumping of the condensed water.
Frost-resistant and works at low temperatures.
What We Don't Like
More expensive than other products.
This dehumidifier removes the excess humidity in your greenhouse without stressing your energy bill. It's designed to remove about 55 PPD at AHAM and 120 PPD at saturation, so it's the perfect choice for a greenhouse, basement, garage, or and any room or storage area.
It defrosts fast at 36 Fahrenheit degrees, as it runs a cycle to remove the frost from the coils. As a result, the dehumidifier will work continuously despite the weather conditions. The defrosting feature saves energy and protects the dehumidifier from damage. It's designed to fit an area of 1300 square feet.
Moreover, the coils are corrosion-resistant to maintain the dehumidifier's functions, thanks to the tube evaporator that prevents the leakage of freon.
With an airflow of 130 cubic feet per minute, this will be an excellent choice for a medium-sized greenhouse. However, the tubes can accidentally get clogged with dust, and it can be a little loud. 
What We Like
Removes humidity efficiently.
Defrosts to continue working as the temperature drops.
Coils are corrosion-resistant.
Saves energy.
What We Don't Like
The drain tubes can get clogged.
This dehumidifier can be a little loud.
This dehumidifier is designed to remove up to 37 gallons of water per day. It features a smart humidity sensor that measures the humidity in your greenhouse to dehumidify and maintain the pre-set humidity levels to optimize your greenhouse's growing conditions.
The automatic on and off feature automatically shuts off the dehumidifier when it reaches the optimum humidity levels and turns on again when the humidity level rises. It also automatically turns on after the power is restored. It can be used to dehumidify an area up to 8000 square feet.
Unlike other dehumidifiers, this one will lower the levels of humidity quickly. It comes with a 40-feet drain hose and features a 24-hour timer, and automatically defrosts when the temperature drops.
The quality of the air will be improved in your greenhouse because it comes with a washable filter. It also comes with 4 wheels, so you can easily move it around. Although it works very well, pumping the water out can be a little tricky.
What We Like
Fast action for big greenhouses.
Smart sensor to turn on and off depending on the pre-set humidity levels.
Automatic defrost and start after a power outage.
Features a 24-hour timer.
What We Don't Like
Emptying the water is a bit tricky.
How to Buy the Best Dehumidifier for Greenhouses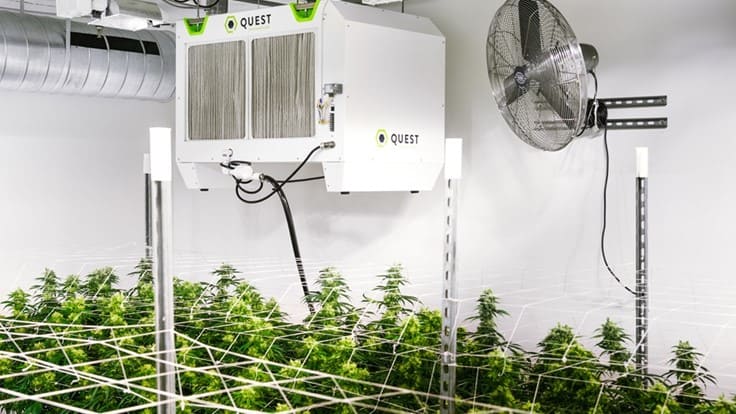 All three dehumidifiers we reviewed are impressive, but choosing the best one for your greenhouse can be a little challenging. Here are a few factors that you need to take into consideration.
Rate of Dehumidification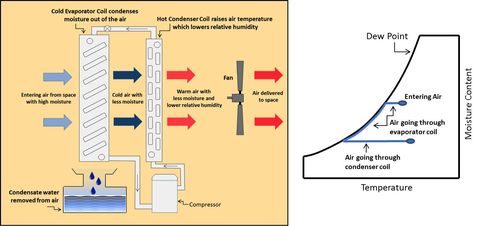 A high rate of dehumidification works best if you have a bigger greenhouse as it can get rid of more water. However, you also need to think about the power consumption, as a powerful dehumidifier will consume more electricity. Consider also that you'll have fans that'll require power too! It's also essential to pick a model that automatically turns on after a power outage. 
Area Coverage
Check out the recommended area before buying a dehumidifier. If a dehumidifier is designed for a smaller greenhouse, you'll be pushing it too much to remove the humidity from a bigger area.
Temperature
You need a dehumidifier that operates even when the temperature drops. If you live in an area with cold winters, look for a model that automatically defrosts, so you can guarantee better performance all year long. 
Wrap Up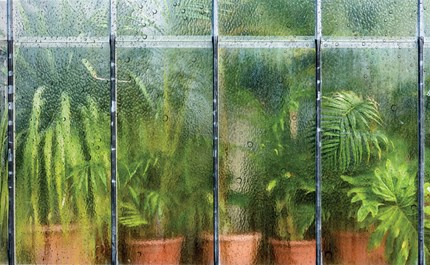 A dehumidifier gets rid of the excess humidity to optimize the growth conditions in your greenhouse. We chose the Dri-EAZ F413 Revolution LGR Compact Dehumidifier as our top choice because it efficiently maintains the optimum growing conditions to keep your plants healthy. It also operates at low temperatures and recycles warm air.