Greenhouse carts make transporting tree saplings, plant seedlings, flowers, and greenhouse equipment a walk in the park.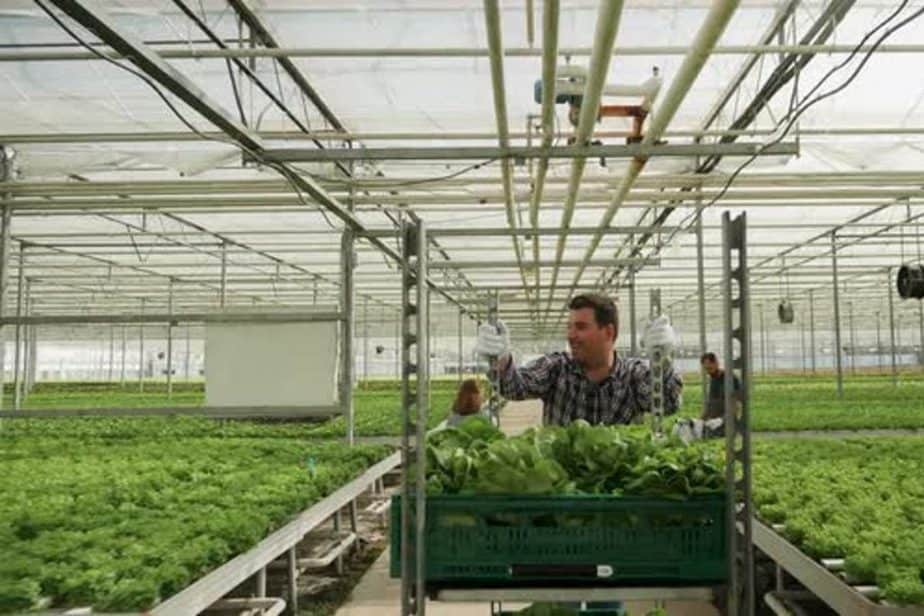 From shopping carts to little wagons, here are three of the best greenhouse carts worth purchasing to make your life a little easier.
The 3 Best Greenhouse Carts (and why)
Product Name
Product Preview
Buy Now
Our Rating
Cost
Size Options
Material
Carrying Capacity
Wen Service Utility Cart
Check Price
9.2/10
$$
39.75" x 17" x 33.25"
Plastic
500 lbs
Beau Jardin Folding Push Wagon Cart
Check Price
9.1/10
$$$
41.3"L x 24.4"W x 43.7"H
Collapsed - 32.7"L x 20"W x 10.6"H
Steel + Polyester
300 lbs
Kingrack 3-Tier Storage Rolling Cart
Check Price
8.7/10
$
17.8" L x 11.8" W x 29.9" H
Iron
44 lbs/shelf
The greenhouse carts we're about to review were picked based on their excellent build-quality, functionality, and storage capacity, so rest assured that you're getting the most bang for your buck with any of these products.
The Wen Utility Cart is designed for heavy transportation. From hefty pots to several 100-pound fertilizer bags, there's nothing the Wen can't carry. To be more specific, it can hold up to 500 pounds of evenly distributed weight.
Standing at 33.5 inches tall, this greenhouse cart comes equipped with two shelves, each measuring 30×16 inches, giving you plenty of transportation space.
For additional storage and organization, the Wen comes with small storage compartments right at the handle. There's a cup holder, as well.
For easy cleaning and wipe-downs, the Wen Utility Cart is constructed with polypropylene. Along with its high tensile strength, low density, and resistance to electricity, this material is exceptionally resistant to chemicals. This makes it the ideal material for holding acidic liquids, greenhouse cleaning agents, and the like.
Extreme temperatures won't be an issue with this cart, either, as it's designed to resist extreme heat and cold without any issues.
When it comes to mobility, the Wen Utility Cart comes on top. Equipped with two fixed and two swiveling 5-inch casters, the Wen ensures smooth and effortless control without leaving ugly marks on your greenhouse's flooring.
Pros
Solid design
Exceptionally tough and sturdy
Relatively lightweight
Heavy-duty construction
High weight capacity
Quick and easy assembly
Cons
Wheels aren't pneumatic
Only has two storage baskets
Designed with both an adjustable push handle and an ergonomic fatigue-free pull handle, the Beau Jardin Cart is a cart and a wagon combined into one.
There are many features that make this cart stand out. For one, the cart's storage basket is made with 600D polyester fabric material, which makes it easy to hand or hose wash in case of accidental spillage. Its four oversized wheels allow you to push it through sand, soil, tall grass, and rocky surfaces with extreme ease.
It also comes with a removable UV-blocking canopy that protects your seedlings and/or greenhouse supplies from harsh sunlight or rain during transportation.
This cart/wagon can hold up to 300 pounds of evenly distributed weight. Everything is held up by heavy-duty steel frames, so you don't have to worry about accidentally snapping or breaking the cart while relocating and transferring your equipment.
What makes the Beau Jardin cart truly unique from the rest is the fact that it's foldable. This feature allows you to store the cart anywhere you like, even in a tight closet. Furthermore, no assembly is required. It easily opens and folds in seconds!
Another great thing about this cart is that it comes with multiple pockets for extra storage and organization.
The Beau Jardin comes in four different colors: red, blue, green, and black.
Pros
Engineered with convenience and comfort and mind
Easy setup
Well-balanced wheels
Dual-purpose design
Backed with one year guarantee
Cons
Might be too heavy for some
The Kingrack Rolling Cart is simplicity and efficiency rolled into one.
Standing at approximately 30 inches tall, this cart is a three-tier roller that's equipped with two perforated steel pegboards, two side bins, and four detachable hooks.
To make transportation easy, the Kingrack cart comes with four heavy-duty lockable casters. Each wheel has the capacity to rotate a full 360 degrees, giving you full flexibility and stability. The handle itself is designed in an ergonomic U-shaped pattern for extra comfort and convenience.
When it comes to build quality, the Kingrack doesn't disappoint. As it's designed to last, it's constructed with only the highest-quality materials. The mesh basket's sturdy frame is made of thickened carbon steel and coated with an anti-rust powder finish. If anything spills during transportation, you won't have to worry about corrosion or any long-lasting damage.
The Kingrack's pegboard is a great addition to this cart. The side bins and hooks allow you to store and hang small greenhouse supplies such as gloves, pruning shears, spades, hand trowels, and more.
Each shelf can hold up to 44 pounds of weight, totaling 132 pounds of overall storage. You can add more height in between the shelves depending on what you're planning to transport.
Pros
Easy to assemble
Decent storage space
Exceptionally sturdy
Hooks and mesh baskets add additional storage and organization space
Cons
Not suitable for tall people
Doesn't have the highest weight capacity
Factors to Consider When Buying a Greenhouse Cart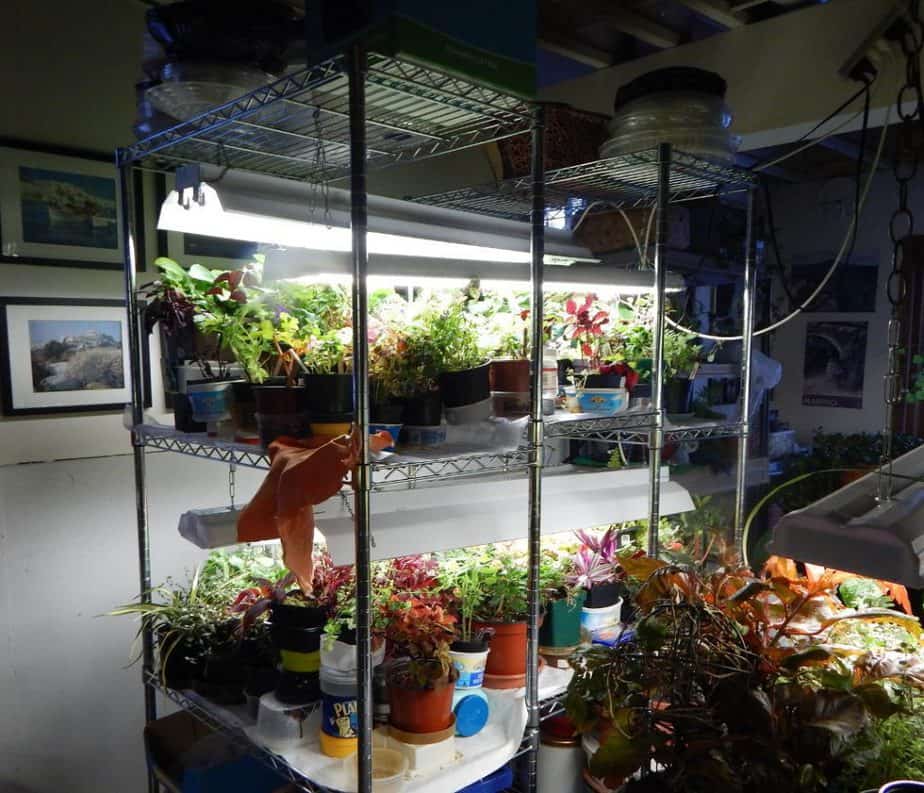 Greenhouse carts come in multiple shapes and sizes. With so many options on the table, choosing the right one for your greenhouse can be a bit of a challenge!
Here are some of the most important features to consider before buying a greenhouse cart:
Weight Capacity
Weight capacity is one of the first things you need to consider when buying a greenhouse cart. Plant fertilizers, soil, garden tools, and the like are often quite heavy, which is why you need a cart that has a minimum weight capacity of 100 pounds. Any less and you might need to take multiple trips to your storage shed.
Layout
As much as possible, look for a greenhouse cart that comes with a decent organizational layout. This is helpful when you need to keep smaller greenhouse supplies such as seedling packets, shears, and markers in an easy-to-find space.
Wheels
The cart's wheels are what makes or breaks the product. The wheels need to provide a smooth and effortless push in order for you to work as easily and efficiently as possible.
Final Thoughts
Greenhouse carts are a great way to organize and transport your greenhouse equipment with minimal effort. Our top pick for the best greenhouse cart is the Wen Service Utility Cart because of its outstanding build quality, functionality, and organizational layout!