Starting a greenhouse is an exciting endeavor for any gardener, but wouldn't it be nice to benefit from the experiences of others? Though the internet is a valuable resource, it can be overwhelming to sort through the nearly endless amount of information available.
If you'd prefer to learn about greenhouses the old-fashioned way, or simply enjoy a bit of light reading before bed, we've compiled a list of the best greenhouse books on the market. These books are not only informative but entertaining too.
The Best Books About Greenhouse Gardening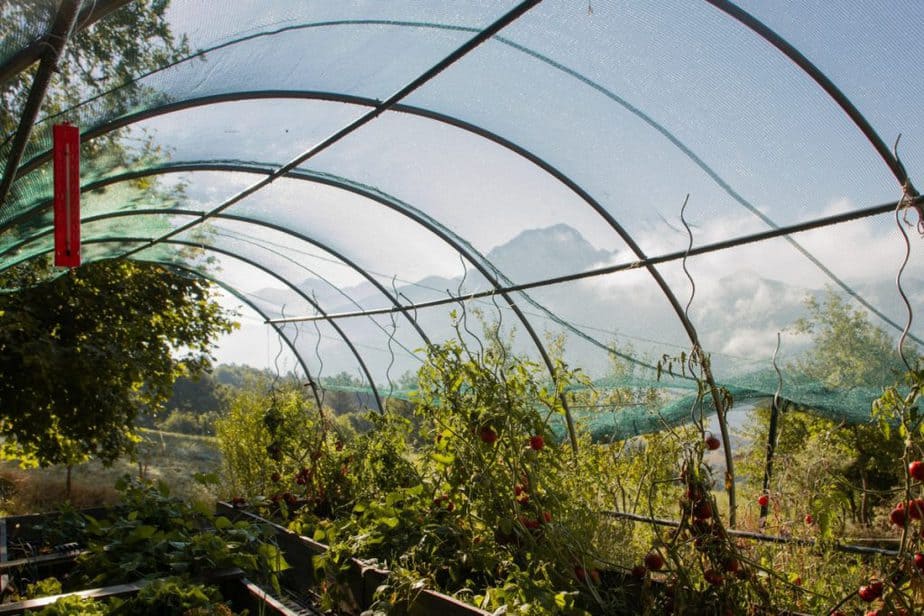 Books about greenhouse gardening can cover a wide range of topics and I've set out to create a list that covers a myriad of them. Below you'll find books ranging from solar greenhouses to preparing your greenhouse for winter.
Want a particular greenhouse book reviewed? Comment the name and author and I'll buy the book and let you know my thoughts!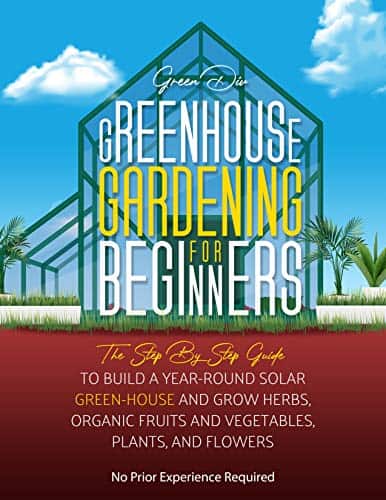 If you're new to the world of greenhouses, this greenhouse book is a great place to start. Whether you plan on growing herbs, fruits, vegetables, or flowers, Green Div's guide will help take you from total beginner to expert.
Starting a greenhouse garden on your own can be intimidating, which is why this book was written. It is designed to provide beginning gardeners with step-by-step instructions on how to make the most of their greenhouse.
Div's guide discusses the basics of buying and setting up your greenhouse, including whether it's best to buy new or used. Different types of greenhouses are discussed, as well as lighting, heating, and irrigation.
The book then goes on to cover specific types of plants and how to grow them. It even includes a brief list of the best crops to grow in your greenhouse, even if they don't typically thrive in your region.
Finally, Greenhouse Gardening for Beginners covers greenhouse maintenance. This includes keeping your greenhouse in tip-top shape as well as caring for your greenhouse garden and preventing pests and disease.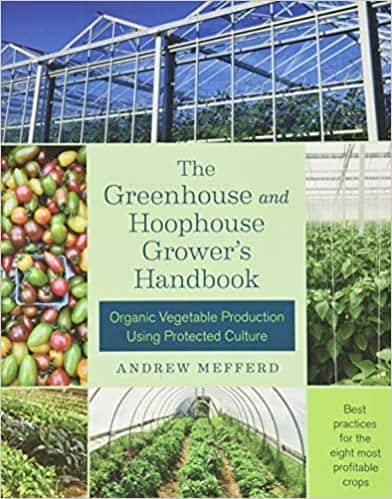 Whether you grow in an unheated hoop house or a heated greenhouse, Andrew Mefferd's unique guide will help you to maximize your crop production. Mefferd's expertise on the subject comes from years of working as a consultant in the protected agriculture field.
Mefferd's greenhouse book contains a wealth of information that can benefit growers of any scale. Both growers who are just seeking to feed their families and those wanting to create a business from their greenhouse will improve their production with the knowledge contained in these pages.
The Greenhouse and Hoophouse Grower's Handbook covers a range of important topics including the features of different types of structures and how to heat, cool, light, and irrigate them. Plant care basics, propagation, pruning, grafting, and more are also discussed.
Additionally, Mefferd's Handbook goes into detail about the best practices for growing the eight most profitable greenhouse crops, which include tomatoes, eggplants, cucumbers, peppers, lettuce, leafy greens, herbs, and microgreens.
Any greenhouse gardener interested in maximizing their production and potentially making a profit should invest in this indispensable resource. As the author claims, The Greenhouse and Hoophouse Grower's Handbook will guide your every step from "seed to sale".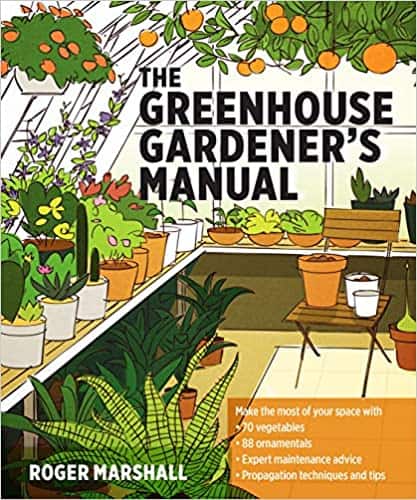 Every gardener can use a little guidance from time to time and that's exactly what the Greenhouse Gardener's Manual does. In fact, it was even rated as one of the Best DIY Books on Amazon by Amazon Book Review Editor, Seira Wilson.
This comprehensive guide provides a wealth of helpful information accompanied by plenty of glossy color photos. It includes detailed charts about the optimum container or bed size, temperature, planting date, and germination length for over 70 different vegetables and 88 ornamentals.
In addition to the guidance on plant care, the book covers greenhouse building and maintenance as well. If you need help choosing your ideal structure or need help with heating or irrigation, author Roger Marshall will guide you in the right direction.
Marshall also provides advice on keeping your vegetables, flowers, bromeliads, or succulents as healthy as possible. Pest and disease control practices are discussed, as well as the basics of hydroponics and aquaponics.
This 250-page greenhouse book will serve as an invaluable resource to any greenhouse gardener, whether you're just starting out or have been growing for years. Marshall's expertise will help you maximize your growing potential, no matter what you have in your greenhouse.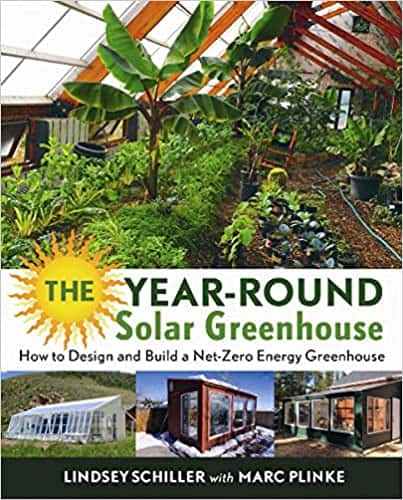 If you're looking for a greenhouse book that focuses on building and maintaining rather than the growing process, The Year-Round Solar Greenhouse is just what you need. This book is ideal for both backyard gardeners and small-scale commercial growers.
Perhaps you've always wanted to try a self-heating solar greenhouse but aren't sure where to start. Author Lindsey Schiller will guide you through every step of the process. Her book will help you to design and build your ideal greenhouse with a major focus on sustainability.
From design and location to glazing material choice and construction methods, you'll learn all there is to know about building a greenhouse that doesn't rely on fossil fuels. The book also contains an in-depth section on sustainable heating methods.
Schiller relies on over a dozen case studies collected from across North America to fully demonstrate the potential problems and solutions that you may encounter with a solar greenhouse. There's even a brief section on hydroponics and aquaponics.
If sustainability is an important factor in your lifestyle, The Year-Round Solar Greenhouse will help you to extend your growing season without contributing to the current climate crisis.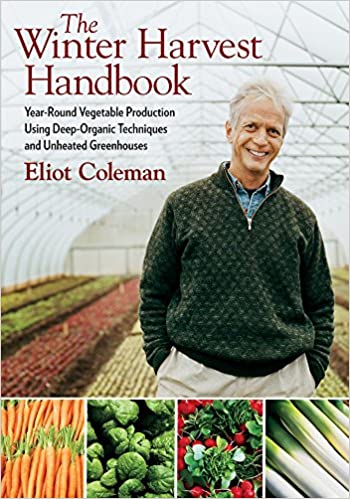 Eliot Coleman is one of North America's top organic gardening experts, so it's no wonder that the Winter Harvest Handbook is so informative. Coleman builds on his two previous greenhouse books, The New Organic Grower and Four-Season Harvest, to share proven techniques on growing in unheated or minimally heated greenhouses.
This book contains crucial information for any greenhouse gardener, beginning with basic greenhouse construction and maintenance. It then moves on to cover both planting schedules and crop management.
The Winter Harvest Handbook details the care, management, and harvest of 30 different crops. The crops discussed in this guide were handpicked by Coleman as the most widely valuable crops for farmers, home gardeners, and homesteaders alike.
Coleman's attention to detail is unparalleled as his book covers everything you need to produce first-rate food and other crops throughout the year, even if you live in a typically frigid climate.
Are Greenhouse Books Really Necessary?
You can never learn too much information. If you're serious about your greenhouse gardening, then why not read as many books about greenhouses as you can? I know that I'm serious about this stuff, so if you know of anything else worth reading comment the title and author below, and I'll give it a read and see if it's worth adding to this list!