Whether you're putting together a holiday gift list, preparing for a birthday, or simply want to show your favorite plant lover that you care, a thoughtful greenhouse-related gift will surely put a smile on their face.
But what do you get for the greenhouse gardener that has everything? Here's our list of great greenhouse gift ideas that are sure to make your gift the favorite once all the wrapping paper has settled.
Idea for Greenhouse Gifts
The greenhouse grower in your life could be at any stage in their journey – from pre-construction to a seasoned professional. So with that in mind, this list of greenhouse gift ideas includes ideal options for any and all greenhouse aficionados.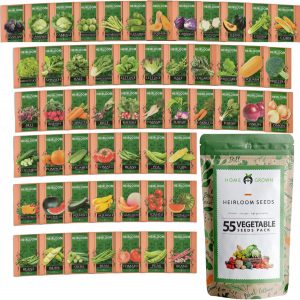 Keep your favorite gardener growing with this heirloom vegetable seed collection. This collection comes in a range of options ranging from 10 different veggies and over 2000 seeds to 55 different vegetables and more than 27,500 seeds.
Depending on the package you choose, the collection will come with a variety of vegetables including but not limited to Blue Scotch Kale, Black Beauty Summer Squash, Waltham Broccoli, Oregon Sugar Peas, Marglobe Tomatoes, and Contender Beans. Other possibilities include Champion Radishes, Bull's Blood Beets, Scarlet Nantes Carrots, Pinto Beans, and Sugar Baby Watermelons.
Home Grown regularly tests their seeds to ensure greater than a 95% germination rate when grown in optimal conditions. Additionally, they include a Home Grown Garden Growing Guide that will give your gardener the information they need for a successful harvest.
The resealable pouch containing the seeds is made of waterproof mylar to ensure the seeds stay fresh for as long as necessary. The seeds themselves are non-GMO and are produced in the United States.
Home Grown also offers other seed collections, including their Greens Pack, Wildflower Pack, Herb Pack, Mint Pack, and Sunflower Pack.
Do you want to learn more about greenhouse plants? Read our guide on the Top 10 Beginner Greenhouse Plants as a primer!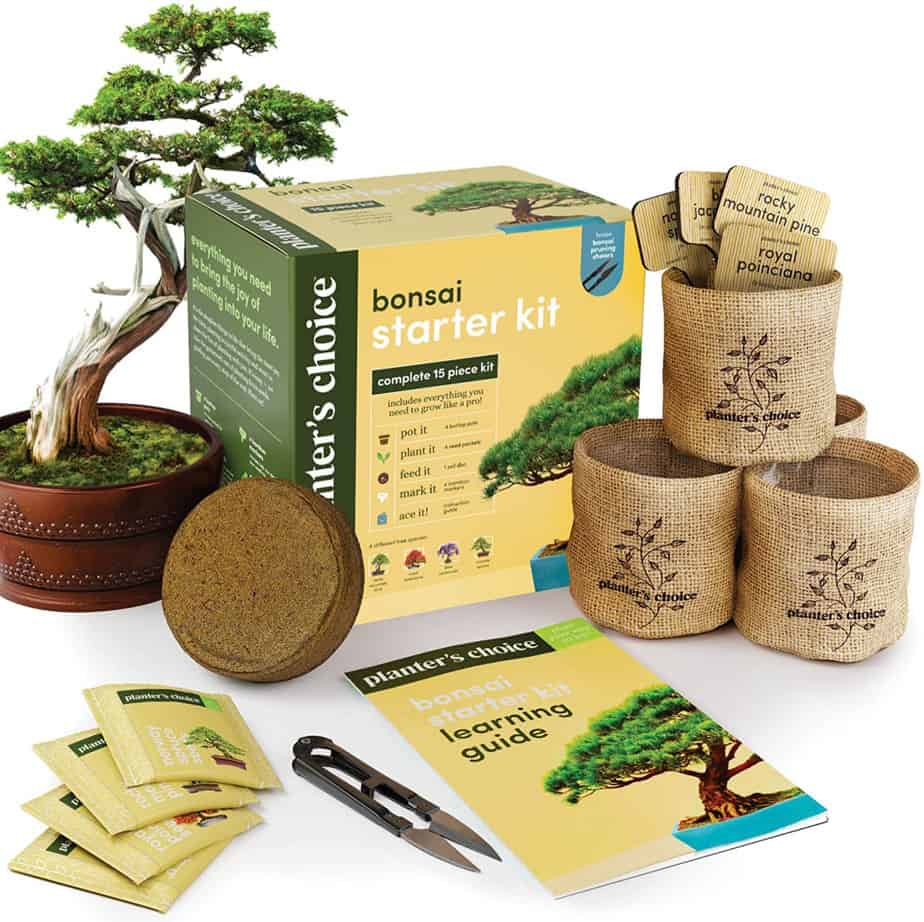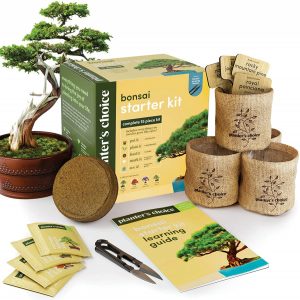 Perhaps the greenhouse gardener in your life is looking for a new plant-related hobby. This bonsai starter kit makes the perfect gift for anyone interested in expressing their creative side through gardening.
The kit contains everything you need to grow four unique bonsai trees. It comes with four different types of seeds, including Rocky Mountain Bristlecone Pine, Black Poui, Norway Spruce, and Flame Tree. 
In addition to the seeds, the kit contains four biodegradable growing pots, one expanding soil disk, four bamboo plant markers and a bonsai clipper. It also comes with a comprehensive instruction booklet to ensure your beloved gardener knows what they're doing.
Planters' Choice prides itself on its seed packaging. All seeds are stored in safety vials to ensure that they germinate properly and stay fresh until it's time to plant them. Additionally, they guarantee the quality of their product and offer a 100% money-back guarantee if you are not satisfied with the kit.
This kit is suited for beginner and experienced gardeners alike, so no matter how much of a green thumb your gift recipient has, they can enjoy a new greenhouse-friendly hobby.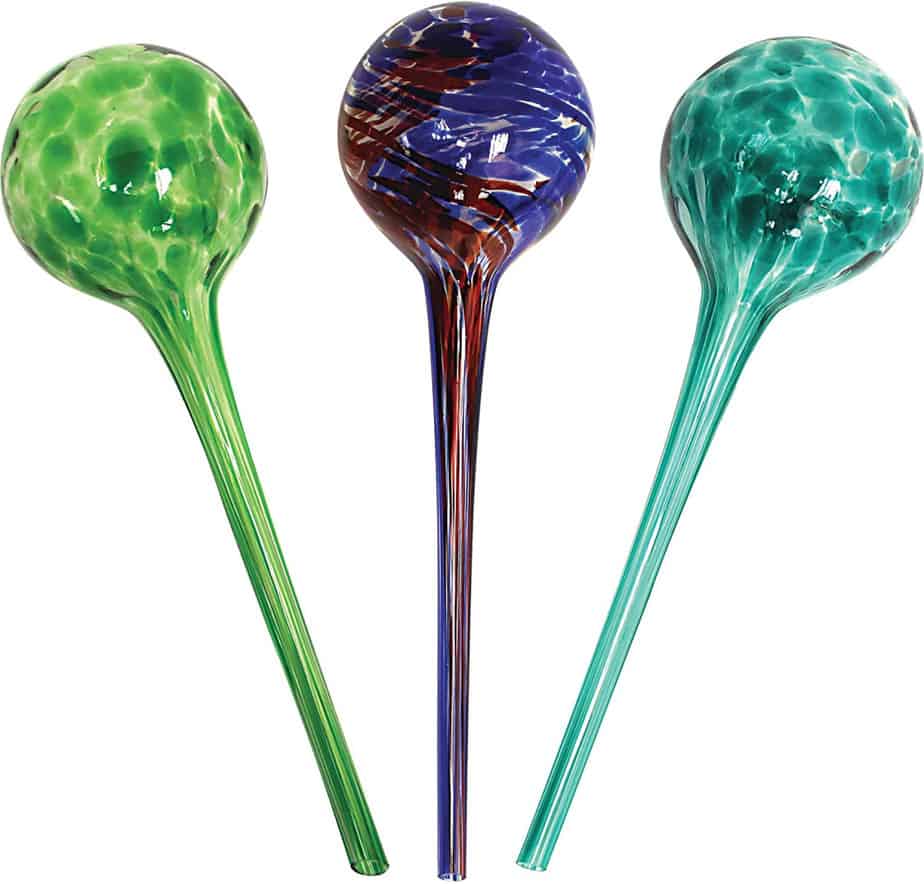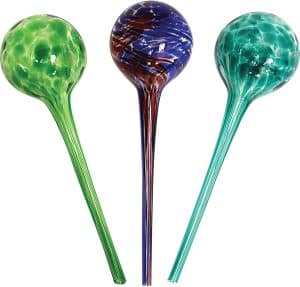 If your gift goals include making life easier for your favorite greenhouse gardener, consider getting them these beautiful hand-blown glass watering globes. These vibrantly colored globes come in a set of three, so your gift recipient can add a splash of color to their greenhouse while also making sure at least three of their plants are watered regularly.
If you're not familiar with watering globes, the concept is simple. Fill the glass globe with water and insert into the soil. If the soil is already moist, the globe will retain the moisture. As the soil dries out, it will begin to release the water. 
Watering globes are particularly helpful with moisture-loving plants and are great for gardeners who like to travel. They can simply fill the spheres and leave town without worrying about their favorite plants drying out.
The globes measure about three inches in diameter with a total length of about 12 inches. Though they are fragile, Wyndham House assures its customers that the glass globes are packaged safely to ensure that they arrive at their new home intact.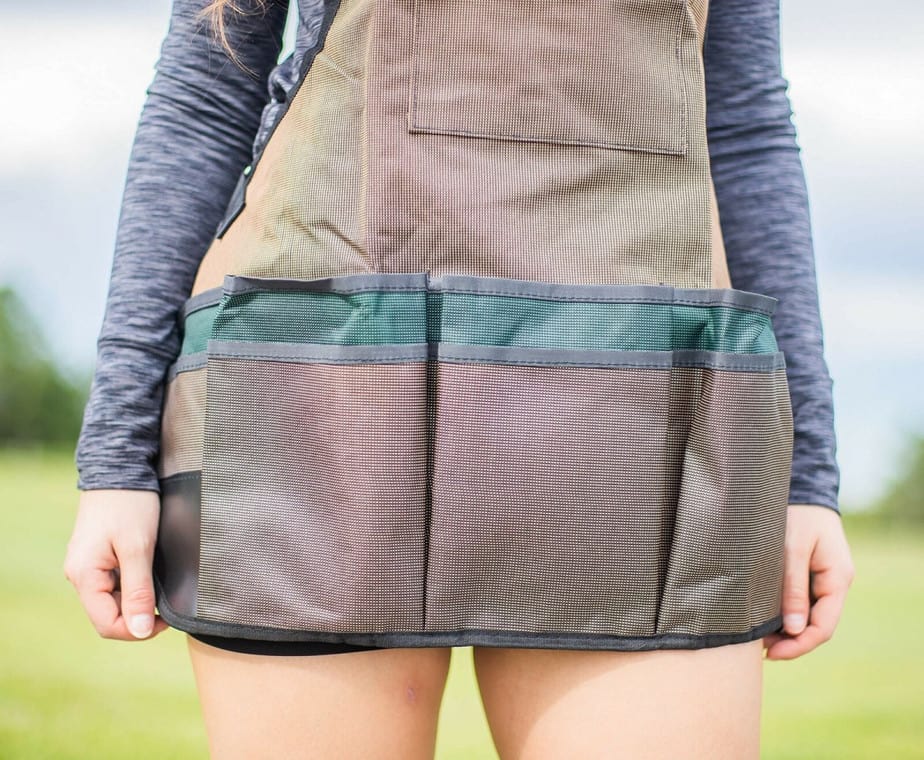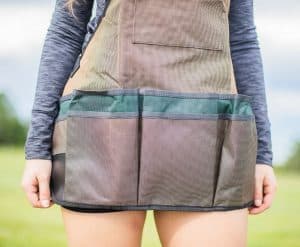 Gardening can be a tough and dirty job for any gardening fanatic. To get the job done, your greenhouse gardener may need something that's both useful and durable, like this garden apron. It's made from waterproof and wear-resistant fabric and is designed to last.
The apron comes in just one color, but for a good reason. The brown fabric is designed to disguise the dirt, while protecting your beloved gardener's clothes underneath. You can simply wash it without worrying about dirt stains when it gets too dirty.
This heavy-duty apron also has six pockets to hold all necessary tools and other items. Additionally, there's a zippered pocket up top for keeping your plant lover's smartphone safe and dirt-free.
As an added bonus, the manufacturer includes knee pads to make gardening in the greenhouse or outside as comfortable as possible. The soft-foam knee pads come with a strap to keep them in place and prevent that surprise slip that leads to knee pain.
Finally, Typhon East believes in their produce and offers a 100% money-back guarantee on both the apron and the knee pads. If you or your gift recipient are not satisfied with your purchase, simply reach out to the company for a full refund.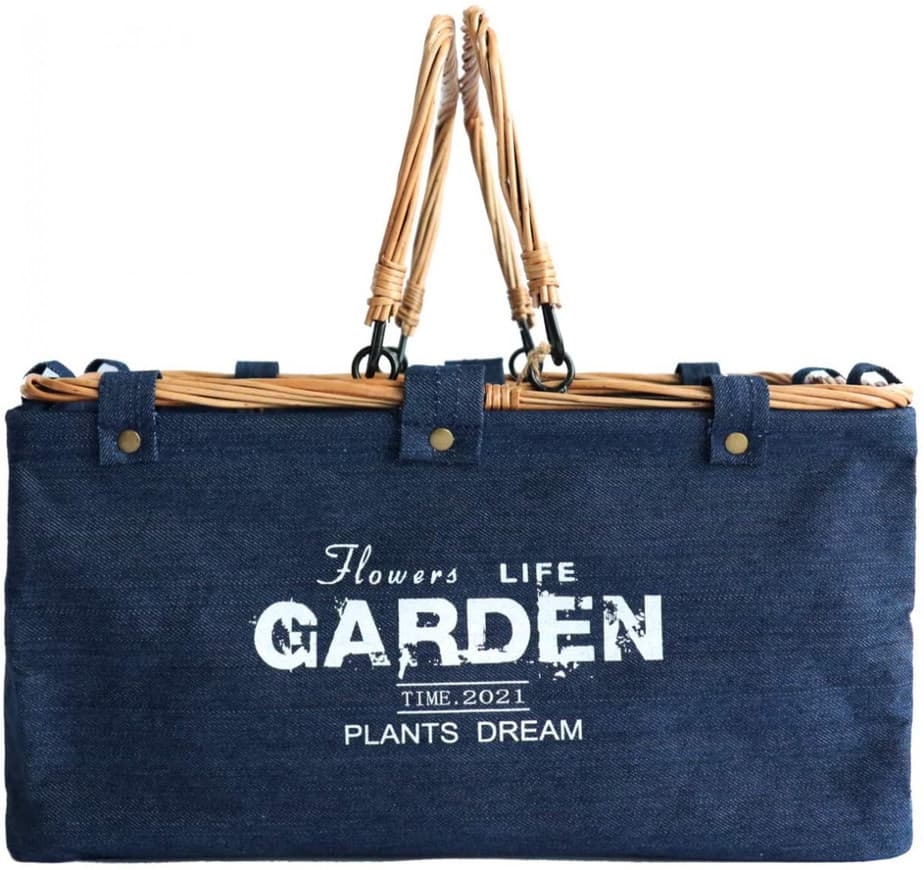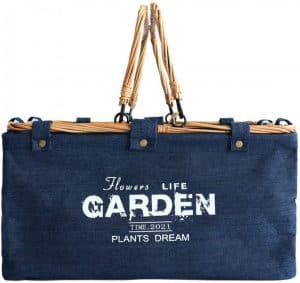 Your favorite gardener will adore this classically designed, eco-friendly basket. Whatever they may be harvesting from their greenhouse, they can carry it in style. This basket comes in two color options: denim blue and olive green.
The basket folds for easy storage, down to just 14″ x8″ x2″. When expanded, it measures 14″ x8″ x7″. It weighs just 2.2 pounds, so it won't be difficult to carry even when full of produce or flowers. 
The canvas fabric is waterproof and easy to clean. Simply wipe it down with a damp cloth, and it's ready for the next trip to the greenhouse or farmers' market.
 The basket is handmade from natural and responsibly sourced materials, making it an ideal gift for the sustainable, eco-conscious gardener.
The iron framework ensures the basket is strong enough to carry up to 13 pounds, but the unique, braided willow wood adds panache. No matter which color you choose, your beloved gardener will be harvesting in style.
Greenhouse Accessories Worth Gifting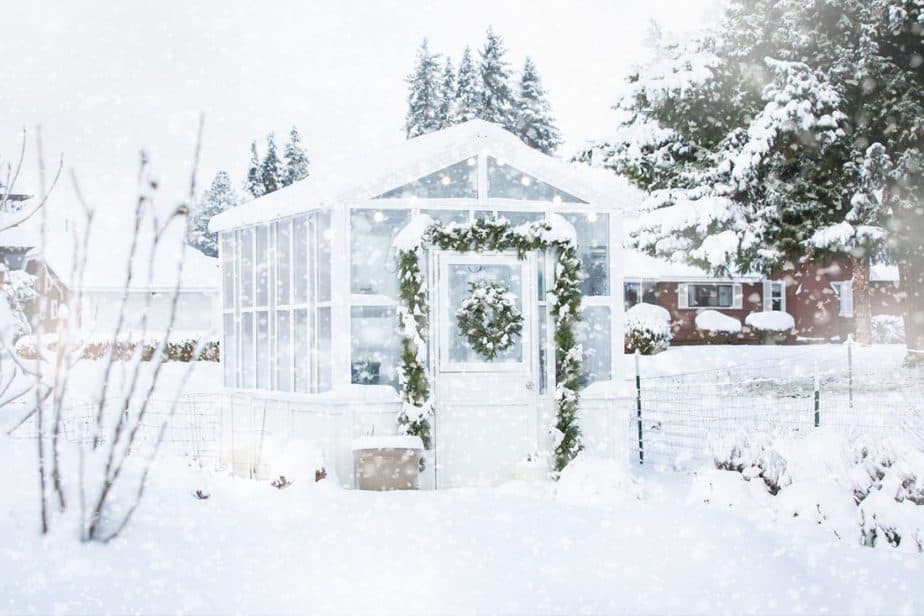 What are you waiting for – get your orders in to beat the holiday rush! These greenhouse gift ideas are sure to be a smashing hit without making a massive dent in your wallet.
Whether you decide to go with the Home Grown Heirloom Vegetable Seeds for someone just starting their greenhouse or with the Typhon East Heavy Duty Garden Apron with Pockets for a more seasoned professional, you just can't go wrong.