If the winter months are coming and you want to protect your plants from the cold frosts, then some sort of greenhouse could be your solution. But, which type of greenhouse won't break the bank and is durable? Enter rebar greenhouses.
Building a greenhouse yourself may seem challenging, but not when you have free tutorials at hand telling you what to do in detail. Additionally, rebar builds – specifically hoophouse greenhouse designs – are super simple to construct compared to more traditional structures.
In this article, you'll become acquainted with the best rebar greenhouse plans that you can get for free.
The 3 Best Free Rebar Greenhouse Plans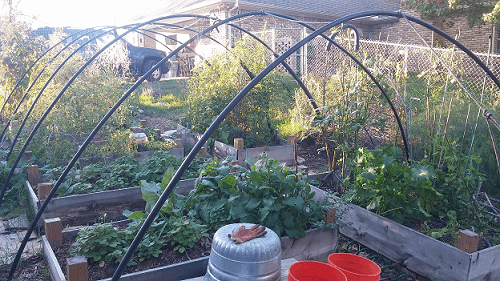 Nothing is easier than following step-by-step tutorials. Here are the three best free rebar greenhouse plans you can use for your upcoming project. Unsure as to what rebar is? Rebar is reinforcing steel – the strong metal is ideal for greenhouse frames. If you need any clarification on certain steps of the process, then ask away in the comments section.
Do note that 'rebar greenhouse' is a bit of an ambiguous term. For the sake of this guide, any structure seeking to extend the growing season of plants that features rebar in its construction is a rebar greenhouse.
This free tutorial from Alberta Home Gardening includes step-by-step instructions, so you know your way around even if you're a first-timer. There are also some pictures for guidance, so you make sure you're proceeding correctly.
Alberta's plan doesn't have a lot of requirements. You'll need wood for the greenhouse's frame, rebar for the hoop stand, and PVC pipes for the main foundation. The measurements depend on the space you have, and the tutorial describes everything in detail.
The best thing about this tutorial, aside from that it's free, is that it includes a video. Typically, seeing the thing done in front of you makes it easier for you to do it. On top of that, the tutorial has a slide show that lets you see every step in detail.
A photo accompanies each step, so you can fully understand what the text is referring to. Personally, I think this is one of the easiest rebar tutorials to follow.
Aside from the video and the detailed steps, the greenhouse itself is simple and easy, and it utilizes basic materials. You won't have to search for anything for long.
This free plan from Modern Farmer makes it seem easy to build a hoop house. The steps are pretty simple to understand, and the dimensions and amounts of everything are clear to avoid leaving anything to chance.
Like the Bonnie Plants tutorial, this one has a picture with each step, so you don't have issues understanding how anything is done. The hoop house built in this tutorial can be disassembled and rebuilt each year. It might be a good thing to do if you don't have enough space to keep it up throughout the year.
Reasons You Should Build a Greenhouse Yourself Instead of Buying One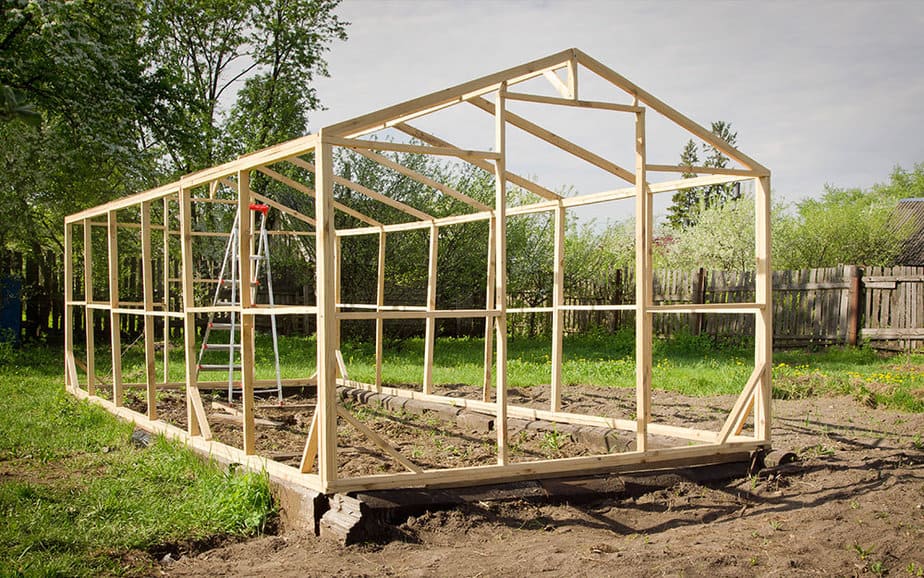 After seeing the plans discussed above, many people often wonder: why build a greenhouse when I can buy one? Well, if you have doubts about your upcoming DIY greenhouse, here are some good reasons you should proceed with it.
You'll Be Able to Customize It
Trying to search for a prefabricated hoop house that'll fulfill all your needs is next to impossible. You'll almost always have something to gripe about, whether it's the materials, the shape, or the ground space.
In addition to that, not all greenhouses you find will blend in with your garden. You want everything to look in harmony, so buying a house that's out of shape will put a damper on the aesthetic you're going for. 
When you build your greenhouse yourself, you'll be able to fully customize it to suit your needs. Plus, you don't have to stick to any rules (well aside from the licensing and permitting ones).
You'll Save a lot of Money
It's a no-brainer that a DIY project won't cost you as much as half of a store-bought product. That applies to everything, from kids' toys to rebar greenhouses. You'll be able to use supplies you already have, and you can use recycled materials instead of buying new ones.
Paying for a new greenhouse while having supplies lying in your garage isn't ideal.
Furthermore, by building a greenhouse yourself, you can use natural elements from your backyard, so the house matches your sense of gardening. All of that saves you money while giving you the freedom to customize your greenhouse as you like.
You Can Repair It Yourself
If your greenhouse's glass breaks, you'll probably need to call the manufacturers to provide you with a new slide. Aside from the fact that it'll cost you money, it'll be a hassle to wait for shipping. 
When you've built the greenhouse yourself, you'll likely have leftover materials from the projects. You can use those whenever something needs repairing in the house. Besides, you won't have to call a handyman every time a minor maintenance issue occurs. You'll have already built the house yourself, so theoretically you'll know your way around its construction. If you do find yourself a bit turned around, then consider other greenhouse pane options.
You'll Save a lot of Time
Seeing a lot of options around the market typically confuses you, which makes you spend more time choosing your greenhouse. That's aside from the fact that you'll keep searching for the lowest price, best design, and so on.
On top of that, you'll need to assemble the greenhouse once it arrives, which isn't too hard, but it takes time. And in the end, you might not like it if it doesn't help your garden as much as you envisioned.
That's why building your own greenhouse is, at times, much easier than dealing with the hassle of assembling a kit. Greenhouses are expensive and you don't want to pay for something that doesn't suit your purposes..
Final Thoughts on Plans for Rebar Greenhouses
Building is fun, especially when you get to use the end result of your construction to your advantage. This isn't like building your kids a swing set – it's like building yourself an adult swing set. You get to pick every material, color, and aspect of your greenhouse to ensure that it's exactly what you need to improve your gardening.
Rebar greenhouses provide lots of potential because there are nearly endless possibilities in terms of what you can make. While the 3 best free rebar greenhouse plans are good, you can make them great for your own situation with just a few minor tweaks. A rebar hoophouse that extends off your traditional greenhouse like a wing? That sounds intriguing. What do you imagine doing with rebar in your greenhouse? Let us know in the comments section below!